Determination of Vitamins
Jun 29, 2020
Vitamins are essential micronutrients necessary for the proper functioning of metabolism and immune system. Vitamin deficiencies can cause serious conditions & diseases that could affect long-term health. Since vitamins mostly cannot be synthetized in the organism, they must be obtained through food. Apart from fruit and vegetables, they are present in fish, meat, cereals, nuts and dairy products. In addition, some foods are artificially enriched with added vitamins and specialised food supplements are available on the market.
There are 13 types of vitamins considered vital for humans.
Water-soluble vitamins Fat-soluble vitamins
Vitamin C (Ascorbic Acid) Vitamin A (Retinol)
Vitamin B1 (Thiamine hydrochloride) Vitamin E (Alpha - Tocopherol)
Vitamin B2 (Riboflavin) D2 (Ergocalciferol)
Vitamin B3 (Niacin) D3 (Cholecalciferol)
Vitamin B5 (Pantothenic Acid) Vitamin K1 (Phyllquinonine)
Vitamin B6 (Pyridoxine Hydrochloride) Vitamin K3 (Menadione)
Vitamin B9 (Folic Acid)
β-k
aroten (Pro-vitamin A)
Vitamin B7 (Biotin)
Vitamin B12 (Cyanocobalmin)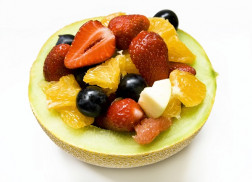 The vitamin levels are regulated by the Regulation (EC) No. 1925/2006 of the European Parliament and of the Council of 20 December 2006, on the addition of vitamins and minerals and of certain other substances to foods.
Labelling requirements are further specified by the Regulation (EU) No. 1169/2011 of the European Parliament and of the Council of 25 October 2011 on the provision of food information to consumers.
What can ALS offer?
A wide scope of accredited analyses of vitamins in food, dietary supplements and cosmetics
Analyses of food for special dietary needs, such as baby food, the quality of which is subject to individual requirements
Modern and separate rooms for the analysis of samples to secure stability of vitamins
Rapid turnaround times and accurate methods using modern instrumentation such as HPLC and ELISA
Professional and highly skilled staff
User-friendly logistics
Online order tracking system
​For more information, please contact us by tel.: +420 226 226 998
or e-mail: czsupport.food@alsglobal.com.