ALS Pharmaceutical Laboratory Poděbradská, Prague, CZ - UNIQUE LABORATORY SOLUTION for manipulation and testing of toxic and hazardous substances
Feb 15, 2022
Our Pharma laboratory premises at ALS Poděbradská, Prague, CZ undergone professional evaluation since 2019. A specialized external company was hired to consult the construction for manipulation and testing of toxic and hazardous substances based on ALS internal Risk assessment provided by pharmaceutical team.
This led to creation of new conceptual solution for protection of health of our employees handling with hazardous drugs. Widely recognized US legislation standards Occupational Safety and Health Administration of the United States Department of Labor, formed by the Occupational Safety and Health Act of 1970 (OSHA) which addresses hazardous drugs in specific OSHA standards for general industry such as the Occupational Exposure to Hazardous Chemicals in Laboratories (29 CFR 1910.1450) and the (globally harmonized) Hazard Communication standard (29 CFR 1910.1200) was taken as a source of desired concept.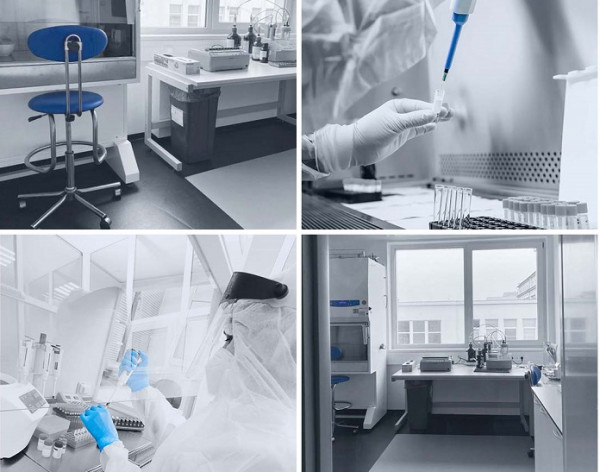 OSHA has identified employee exposure to hazardous drugs as a topic of increasing health concern. Preparation, handling, manufacturing, and disposal of hazardous medications may expose many workers, principally in healthcare facilities and the pharmaceutical industry as well as in laboratories, to potentially significant levels of these chemicals in working environment. For example, antineoplastic cytotoxic medications, anesthetic agents, anti-viral agents, and others, have been identified as hazardous. These hazardous active substances may cause serious health effects including cancer, organ toxicity, fertility problems, genetic damage, and birth defects.
In FY 2020/2021, the Pharma team in Prague assessed prepared proposals, proceeded monitoring, and evaluated risks for our laboratories working with HD, based on which a proposal for a uniform approach to the processing of these substances in ALS was created and adopted by global HSE. Based on this concept in 2021 considerable financial funds were invested into improvement of safety and protection of health of our laboratory employees in Ely, and Prague pharmaceutical laboratories. The intended concept was introduced to the management board of ALS and was supported as step towards improvement of our Health and Safety company standards.
ALS thus fulfills its crucial value, which is safety as a priority. Our clients and partners can be assured that strict and efficient health protection standards are always applied in all ALS operations.